Hi folks. As you know, almost every live concert on my schedule has been cancelled due to the pandemic. These shows are my main source of income. If you have the means and would like to continue your support of what I do, please click on the donate button below.  
THANKS FOR YOUR CONTINUING SUPPORT!!
NEW LIVE SHOWS FOR 2021 Click on SHOWS tab
A New CD Is Born!
The Far Si: The Si Kahn Funny Song Singalong Songbook By Matt Watroba
Featuring ten never before recorded Si Kahn songs and one tribute to Si written by Matt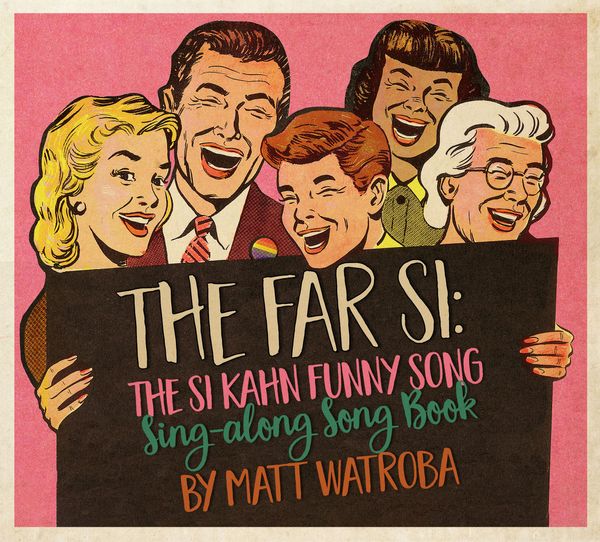 "This is what folk should be."
--Detroit Free Press
"Matt Watroba is one of those singers songwriters live for. He has terrific taste in music. possesses an outstanding voice and the ability to not only perform beautifully, but to teach audiences the songs as he sings them."
Christine Lavin

 
"You were wonderful! Your music and messages were just what our students needed to hear. You clearly know how to work with and relate to young people."   
--Kathleen Kryza--Huron Valley Schools

"Matt is a perceptive and able teacher as well as a warm, supportive person. He showed us the how of community singing and the doing of it. Matt was adept at picking out teaching moments without any kind of judgement applied."

--Unsolicited comment from a student at the Swannanoa Gathering